---
The King of Ayurvedic Herbs
---
At Natural Factors, we know that not all ashwagandha extracts are the same. Our products feature organic KSM-66 Ashwagandha®, a full-spectrum extract that contains ashwagandha's main active ingredients. Our clinically supported ashwagandha extract is produced without the use of alcohol or chemical solvents.
Often called the King of Ayurvedic herbs, ashwagandha has been used for years as a Rasayana (tonic) to promote physical and mental health. The word ashwagandha translates to "smell of a horse" in Sanskrit. It is thought that consuming this herb helps develop strength and vitality similar to a horse.
---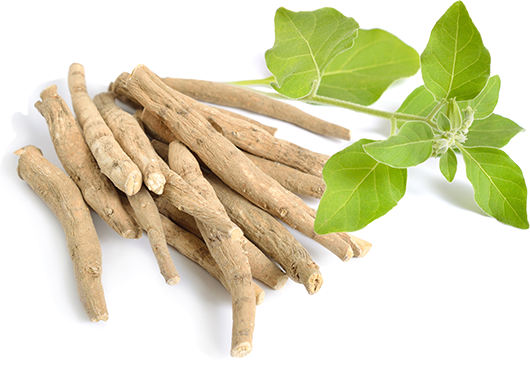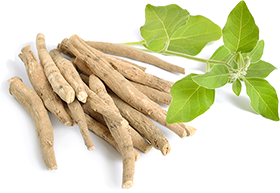 If stress is holding you back, support your quality of life with ashwagandha! As an adaptogenic herb, ashwagandha helps increase resistance to stress in individuals with a history of chronic stressIn Ayurveda, ashwagandha is used to help rejuvenate, support sleep, and for memory support.  
Enjoy working out? Support your physical performance by using ashwagandha as an exercise supplement along with regular resistance training. Plus, men, take note! Ashwagandha can promote testosterone production, an essential supportive herb to help beat concerns of low testosterone that occur with age. 
---
Health Benefits
Products Containing Ashwagandha
Explore Our Ingredients
Out dedication to quality and purity begins with a dedication to using only the finest ingredients available. Learn about what these amazing ingredients can do for you.