---
Natural Urinary Support
---
Our Super Strength Cranberry Concentrate is made from high-quality, 100% whole cranberry fruit solids. This means that it has the full range of antioxidants, vitamins, and minerals found in whole cranberries. By concentrating our cranberry extract, every dose gives you triple the amount of antioxidant protection you would get from drinking pure cranberry juice – without the added sugar. 
Did you know that cranberries have been used medicinally for centuries? For many people, these tart North American berries are too lip-puckering to eat fresh. Thankfully, cranberry extracts offer an even more concentrated source of antioxidants than their fresh counterparts.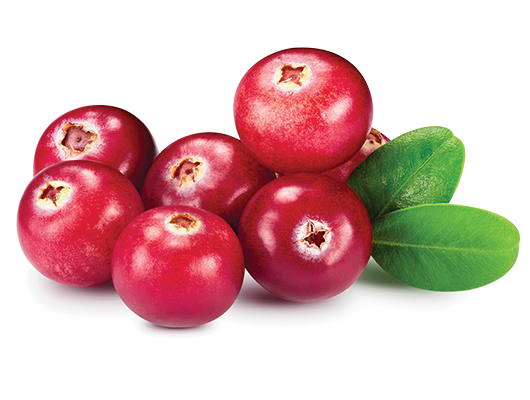 If recurrent urinary tract infections (UTIs) are an issue, cranberry could help due to its long history of use for preventing UTIs. Thanks to its high proanthocyanidin levels, cranberries do an excellent job in preventing UTI-causing bacteria, like E. coli, from sticking to the urinary tract walls and causing infection.  
Natural Factors CranRich® is a great option for daily support of a healthy urinary tract, as well as a rich source of antioxidants, in either convenient softgels or capsules. It's also available in an organic option. 
---
Products Containing Cranberry
Helps prevent and treat urinary tract infections
Learn More
Explore Our Ingredients
Out dedication to quality and purity begins with a dedication to using only the finest ingredients available. Learn about what these amazing ingredients can do for you.