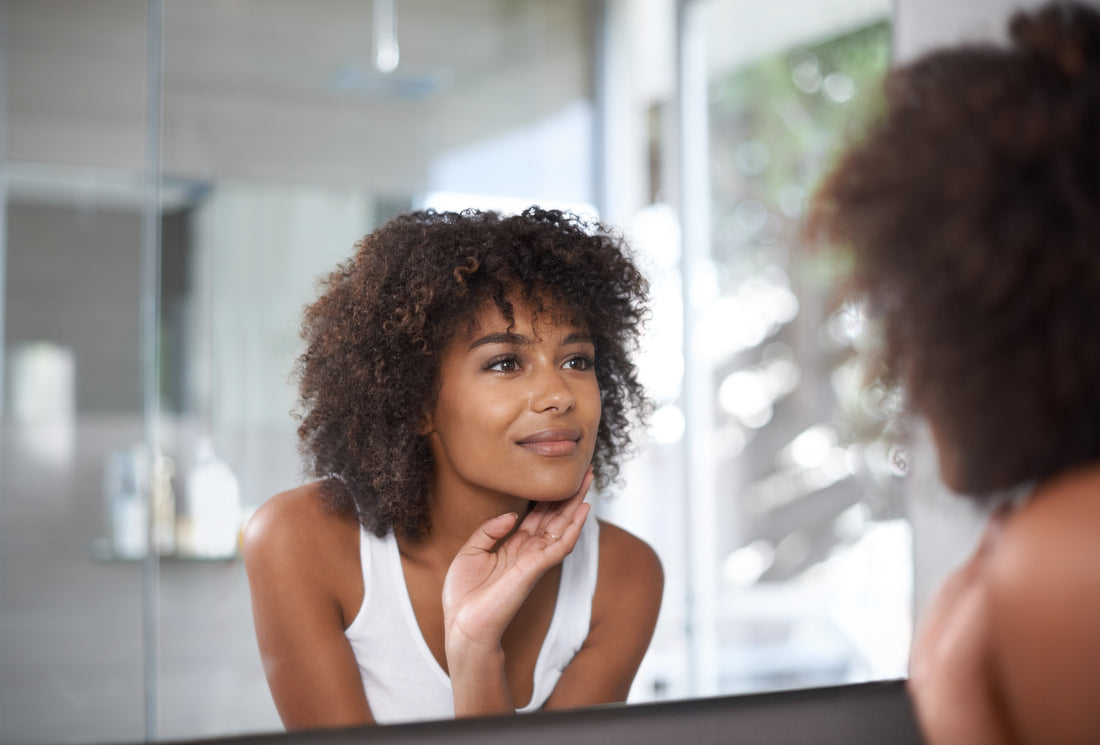 Collagen Craze
These days, you can't browse through social media without seeing your favourite influencers and celebrities talking about the latest and greatest in collagen powders and supplements –with good reason. There is some serious science to back up the effectiveness of collagen supplements on, not only hair, skin, and nail health, but also for joints and connective tissues. And that post-collagen glow speaks for itself.
But what about skincare supplements for vegans?
If you're plant-based like me, you may be starting to feel a little left out at this point. With all these collagen supplements coming from bovine or fish sources and searches for vegan collagen coming up empty, I asked myself, "what's a vegan to do?" Well, knowledge is power, and whether you're vegan, vegetarian, or just trying to cut back on your animal consumption, I have found some of the best vegan alternatives to collagen supplements to share with you.
Hyaluronic Acid
You might have heard about this key ingredient for moisture, but what exactly is hyaluronic acid (HA)? It's a natural lubricant found in both skin and cartilage, but unfortunately, it declines as we age. Just ask my creaky knee joints and crow's feet.
Not only is HA an ingredient in your favourite topical serum (not to mention the main ingredient in most injectable facial fillers), but you can also take it as a supplement! HA boasts a long list of skin benefits, including promoting healthy, supple skin, improving skin moisture, hydrating to reduce wrinkles, and supporting its natural repair processes.
Hyaluronic Acid Supplements vs. Serums
At this point, I bet you're thinking about why you would take HA as a supplement if you're already putting it on your skin. HA molecules in skincare serums bind to water for hydration to help reduce the appearance of fine lines and wrinkles. These serums are a good choice for hydration, but their downfall is they only provide hydration on a surface level.

When taken orally in supplement form, HA is broken down in the large intestine and absorbed and circulated through the blood to the skin and other connective tissues [1] meaning not only does it provide skin benefits, but it also supports joints and other connective tissues, much like traditional collagen supplements. When shopping for an HA supplement, look for a clinically validated vegan form like HyAppeal.

Clinical studies show that this form helps preserve the moisture content in the skin's epidermal layer helping to relieve rough, dry skin and ease the formation of wrinkles [1]. Glowing, dewy skin incoming!
Biotin
Gel manicures may leave your nails looking Pinterest perfect, but when you finally soak off that on-trend pastel polish, you can be left with painfully thin and cracking nails. Enter biotin, your new favourite B vitamin. Biotin is needed for the synthesis of fatty acids that support skin health and keratin, the major building block for nails, hair, and skin.

Biotin has been shown to increase the thickness of nails by approximately 25%, meaning it can help your nails grow long and strong enough for you to do the season's hottest DIY manicure trends in no time! I hear metallic French tips are all the rage this year.
Vegan Collagen 
While eating a diet chock full of fruit and vegetables may leave vegans looking healthier and, therefore, more attractive (I'm not joking, check out the science behind that here), that doesn't mean we want to miss out on the myriad of benefits collagen provides.

While vegan collagen may be an oxymoron, there are plenty of supplement options out there for those of us who live a plant-based lifestyle.

Now get out there and get your glow on!